The College Flats
163 Rissik Street, Sunnyside
Affordable modern urban accommodation to let in Sunnyside, Pretoria, South Africa.
Checklist
Security access with turnstile

24 hour manned security

Lockable & covered parking

Private bathroom

Prepaid electricity

On-site laundromat

Outdoor gym

Children's playground & rooftop garden

Stove

WiFi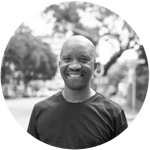 ---
More about The College
This newly remodeled building is located in the bustling Rissik street, Sunnyside. With beautiful flats and rooms available, conveniently located walking distance from Jubilee Square, Shoprite, a hair salon, filling station and much more.
The College is ideal for any student, couple or family to call their new home.
Photos
Points of interest
Food & Entertainment
Roman's 0.16 km
Chicken Republic 0.17 km
Anat 0.35 km
Barcelos 0.40 km
KFC 0.45 km
McDonald's 0.48 km
Nando's 0.55 km
Health
Pharma Value 0.11 km
Hart 0.53 km
Clicks 0.57 km
Paragon 0.70 km
Transport & Public Services
Shell 0.12 km
Lighthouse 0.17 km
NG Bronberg 0.19 km
Methodist SA 0.24 km
BP 0.48 km
Engen 0.51 km
Shopping
Absa 0.04 km
FNB 0.13 km
Sure 0.30 km
Capitec 0.41 km
Absa 0.73km
Education
Sunnyside Primary School 0.44 km
Pretoria Technical High School 0.53 km
Modern Urban Accommodation
Head office
Shop 2
The College Building
154 Steve Biko Rd
Sunnyside
Pretoria, South Africa
WhatsApp Support
Billing & Renting enquiries
Problem Reporting