Silber Court Flats
72 Johnston St, Sunnyside, Pretoria
Affordable modern urban accommodation to let in Sunnyside, Pretoria, South Africa.
Checklist
Lockable & covered parking

Motor gate

Braai facilities

Secure access

Manned night security

Private bathrooms

Prepaid electricity

Lift service

Stove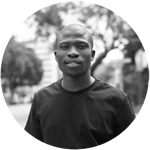 ---
More about Silber Court
Located in Sunnyside this unique building offers Bachelor units and Rooms with secure parking subject to availability.
The building is near Loftus Stadium, the Sunnyside Swimming Pool and the Pretoria Art Museum with easy access to the University of Pretoria Hatfield campus as well as the Pretoria CBD.
Photos
Points of interest
Food & Entertainment
Rediet Etheopian Restuarant 1.5 km
Golden Canyon Spur Steak Ranch 1.3 km
Trademarx Restaurant & Sports Bar 1.2 km
Santorini Restaurant 1.5 km
Barcelos 3.1 km
Health
Green Cross Clinic 1.0 km
Netcare Jacaranda Hospital 0.85 km
Mediclinic Meulmed 2.1 km
Life Groenkloof Hospital 3.0 km
Transport & Public Services
Robert Sobukwe St 1.2 km
Leyds Str 1.6 km
Rissik Bus Station 2.3 km
Shopping
ABSA 0.75 km
Standard Bank 2.5 km
African Bank 2.0 km
education
UNISA Center For Early Childhood Education 2.8 km
Victory Education Group 3.6 km
University of Pretoria – Hatfield Campus 2.2 km
Modern Urban Accommodation
Head office
Shop 2
The College Building
154 Steve Biko Rd
Sunnyside
Pretoria, South Africa
WhatsApp Support
Billing & Renting enquiries
Problem Reporting