Gelfri Flats
258 Jorissen St, Sunnyside, Pretoria
Affordable modern urban accommodation to let in Sunnyside, Pretoria, South Africa.
Checklist
Motor gate

Lockable & covered parking

Manned night security

Security access with turnstile

Recently refurbished kitchen and bathroom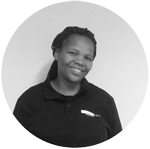 ---
More about Gelfri
This recently refurbished building is located in a quite street in the heart of Sunnyside.
The finishes are of the best quality with a completely new kitchen and bathroom.
The building offers a wide range of beautiful rooms and flats and is conveniently located 0.19km from Jubilee Square.
Photos
Points of interest
Food & Entertainment
Roman's 0.25 km
Chicken Republic 0.28 km
Anat 0.37 km
Barcelos 0.38 km
KFC 0.42 km
McDonald's 0.47 km
Nando's 0.53 km
Health
Pharma Value 0.28 km
Clicks 0.56 km
Hart 0.68 km
Zuid Afrikaanse Hospital 0.71 km
Paragon 0.81 km
Transport & Public Services
Lighthouse 0.13 km
Methodist SA 0.23 km
Shell 0.34 km
NG Bronberg 0.39 km
BP 0.39 km
Engen 0.40 km
Shopping
FNB 0.25 km
Absa 0.25 km
Sure 0.34 km
Capitec 0.39 km
Education
Sunnyside Primary School 0.26 km
Pretoria Technical High School 0.75 km
Pretoria Secondary School 0.80 km
Modern Urban Accommodation
Head office
Shop 2
The College Building
154 Steve Biko Rd
Sunnyside
Pretoria, South Africa
WhatsApp Support
Billing & Renting enquiries
Problem Reporting