Capricorn Flats
468 Leyds St, Sunnyside, Pretoria
Affordable modern urban accommodation to let in Sunnyside, Pretoria, South Africa.
Checklist
24 hour manned security

Secure access

Lockable & covered parking

Prepaid electricity

Private bathroom

Motor gate

Lift service

Stove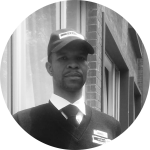 ---
More about Capricorn
Capricorn is located in bustling Sunnyside.
Located conveniently close to Capricorn are a grocery store, clothing stores, and fast food restaurants.
This beautiful building offers a wide range of accommodation options, and covered parking (subject to availability). The building also has 24 Hour security, assuring you peace of mind.
Capricorn is ideal for students attending The University of Pretoria, with easy transport links directly (5 Minute Drive) to the University.
Photos
Points of interest
FOOD & ENTERTAINMENT
Steers 0.60 km
Golden Canyon Spur Steak Ranch 0.70 km
Wimpy 0.70 km
Rediet Ethiopian Restaurant 0.80 km
Shopping & Banking
Sunnypark Shopping Centre 700 m
Unipark Centre 1.8 km
Sanlam Plaza West 2.7 km
Sterland Mall 1.5 km
Standard Bank 1 km
Capitec Bank Sunnypark 950 m
ABSA 1.2 km
Health
Mediclinic Gynaecological Hospital 350 m
Green Cross Clinic 350 m
Pharma Value 230 m
Intermed Medical Practice 600 m
Education
UNISA Center For Early Childhood Education 1.7 km
Department of Higher Education And Training 3.4 km
Pseta Public Service Sector – Education & Training Authority 3.1 km
Gauteng Department of Education 2.4 km
Transport & Public Services
St Michael and All Angels Anglican Church 400 m
Shell 260 m
Robert Sobukwe Str 600 m
Mahatma Ghandi Bus Station 190 m
Modern Urban Accommodation
Head office
Shop 2
The College Building
154 Steve Biko Rd
Sunnyside
Pretoria, South Africa
WhatsApp Support
Billing & Renting enquiries
Problem Reporting